If you are looking for a chocolate cake show stopper this Easter here is a run down of all the chocolate layer cakes submitted to this month's We Should Cocoa.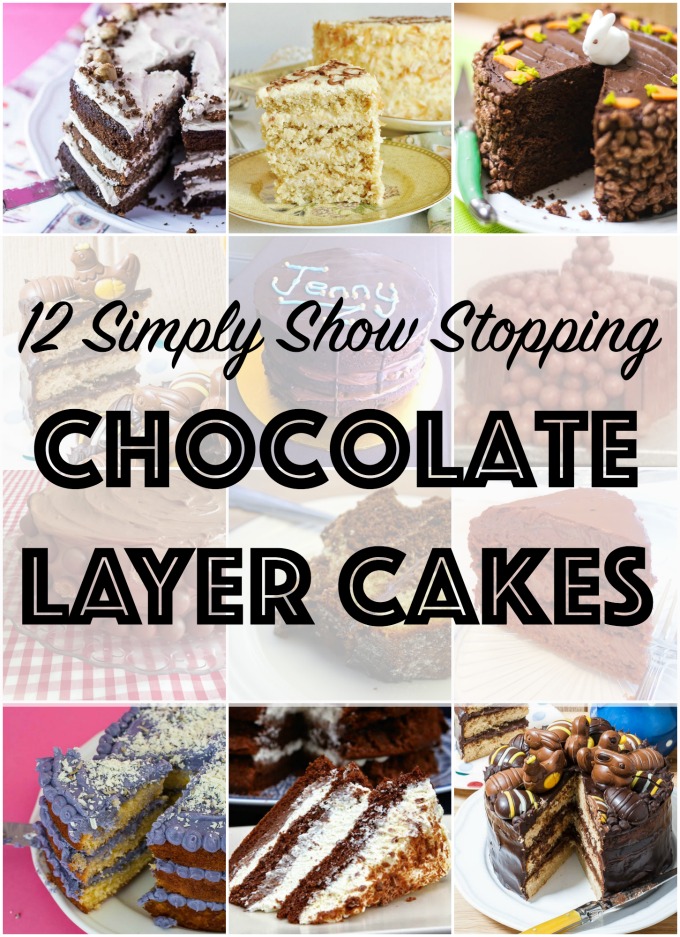 Have you enjoyed my layer cakes this month? I've done four chocolate layer cakes since March 1st and the diminutive six inch three layer cake is now a firm favourite in our household. They're such a pleasing proportion and quick and easy to decorate or adapt to different flavours.
In fact I love layered sponge cakes so much I have just bought two more six inch tins so I can make a FIVE layer cake in one go. So watch this space!
I am please to say lots of you took up the challenge to pile on the layers yourselves and here are the results. Here are this month's We Should Cocoa chocolate layer cakes one by one: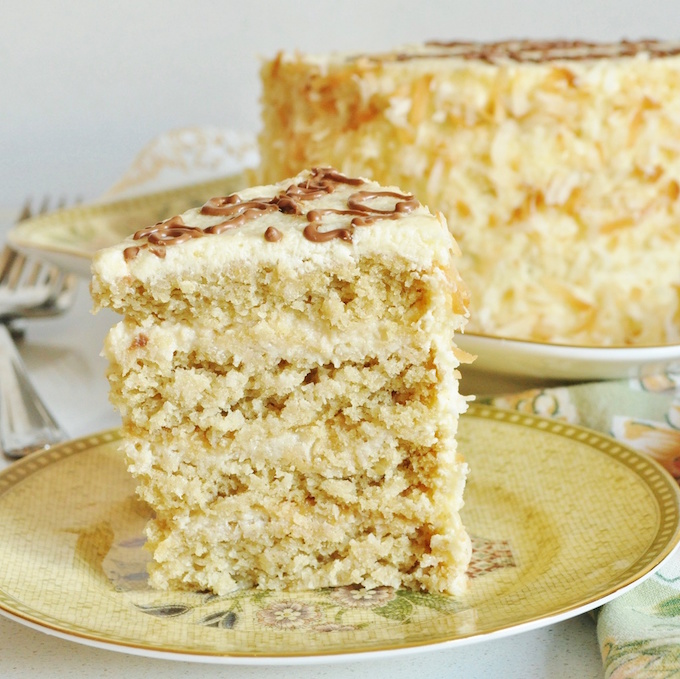 The Lass in the Apron gave us this delectable coconut and white chocolate cake.
Dom at Belleau Kitchen turned a bundt into a triple layer marble cake and Leeks & Limoni went for classic deep chocolate cake.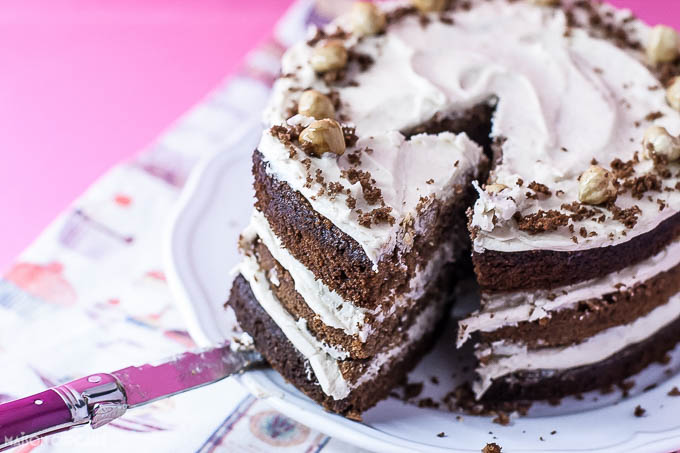 The cake that kicked it off… my own chocolate chestnut layer cake.
We had two versions of a Maltesers layer cake – from Caroline Makes (above left) and Kerry Cooks (above right)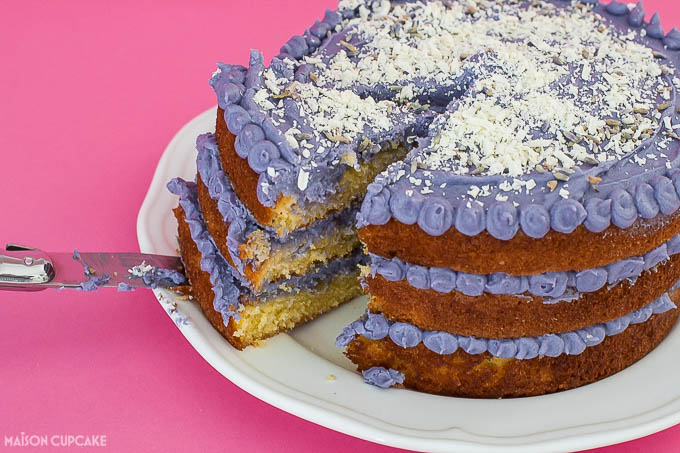 Next up, another white chocolate layer cake only with lavender and sour cream frosting from myself at Maison Cupcake.
A couple now with sugarcrafty decoration – Elizabeth's Kitchen Diary made this truly show stopping Super Mario Cake for a special birthday party whilst Choclette dedicated her chocolate layer cake to Jenny.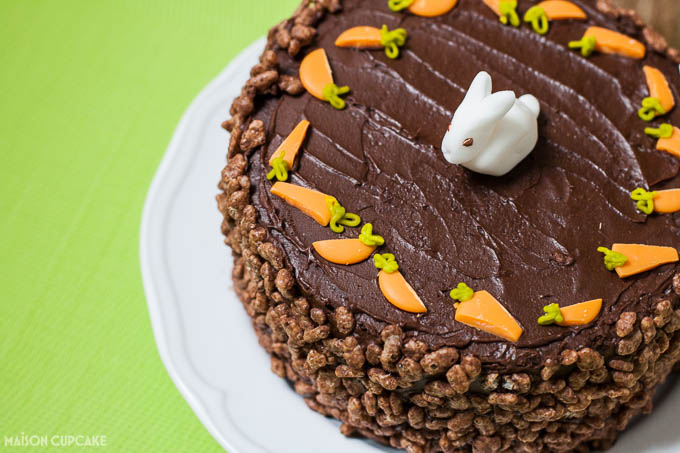 My next contribution was this Coco Pops "rabbit poop" cake with triple layers of sponge and chocolate buttercream.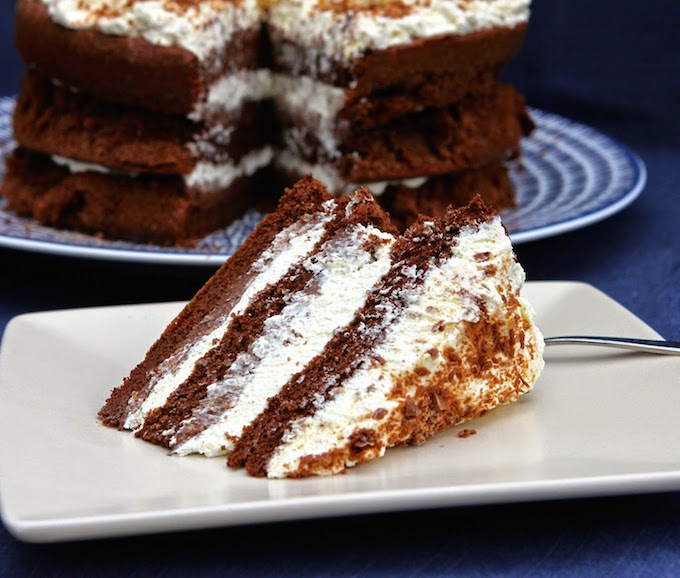 And Gluten Free Alchemist did an adaptation of a Delia favourite.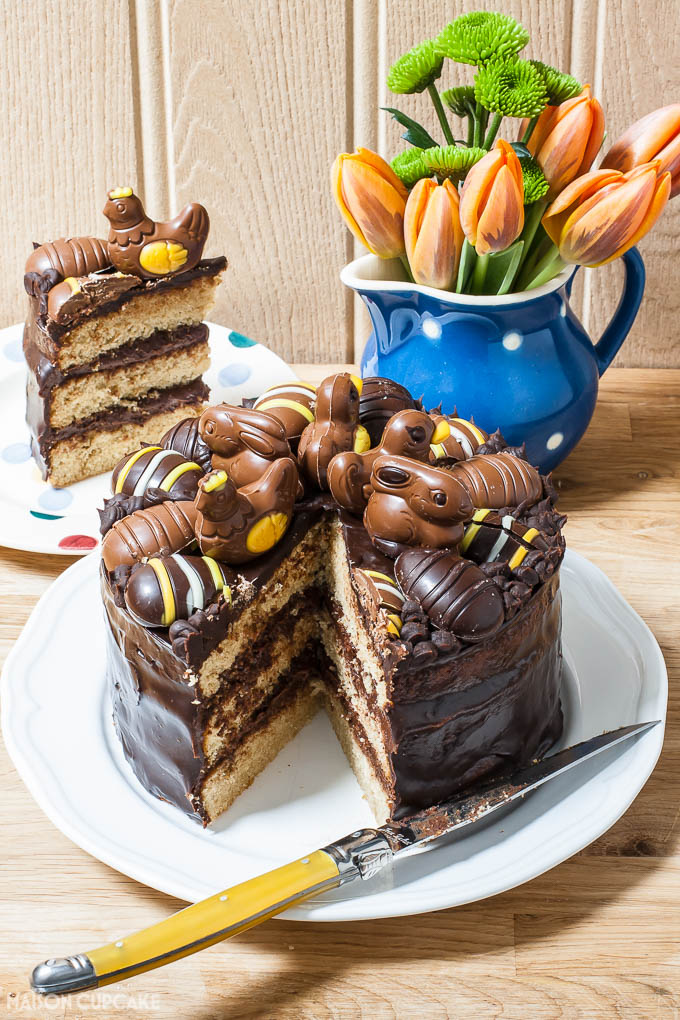 Finally, my deceptively simple Easter praline chocolate layer cake as published earlier this week.
Thank you for all your lovely chocolatey entries and also to Choclette at her new site Tin & Thyme for letting me host this month. Choclette will be hosting We Should Cocoa herself in April.
Are you planning a chocolate show stopper this Easter?