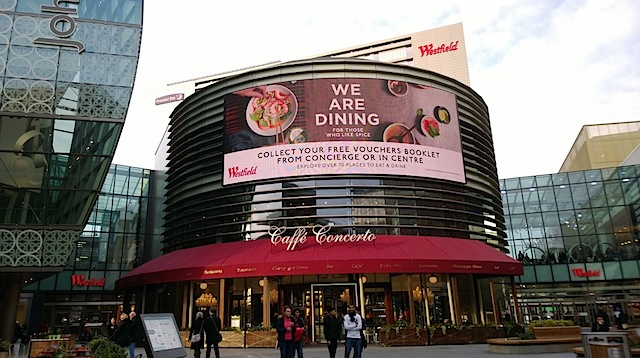 I am no stranger to Westfield Stratford City, you may recall my previous shopping geekery post 30 things you need to know about Westfield Stratford City as the ultimate insider guide getting the most out of your visit.
Until the time they hire people to give guided tours of the place, the next best thing for me was being asked by Westfield, whether I would like to spend the day there, dining, shopping and being entertained. Well, duh! "Yes please!"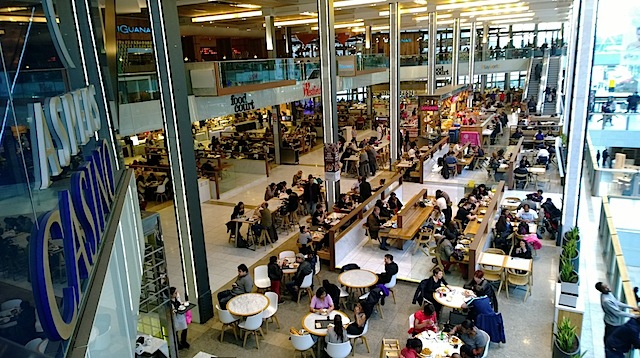 It's all in aid of their current food offers promotion, "We Are Dining" which runs throughout until Friday 28 February. Simply pick up a voucher booklet at the concierge desk when you arrive and it's full of coupons for money off meals, snacks and drinks all over the centre's 70+ eating and drinking destinations.
Having reviewed many of Westfield Stratford City's restaurant options previously, I am steadily running out of options but there are always new places opening – Cafe Football for instance and a branch of the amusingly named dim sum chain Ping Pong very soon.
Eateries at Westfield Stratford City previously reviewed on Maison Cupcake who are taking part in the We Are Dining promotion include:

Cabana  (We Are Dining offer 2 for 1 on malagueta chicken skewers*)

The Real Greek (We Are Dining Offer 25% off the food bill*)

All Star Lanes (We Are Dining Offer 30% off the food bill*)
*offer availability may vary on different days of the week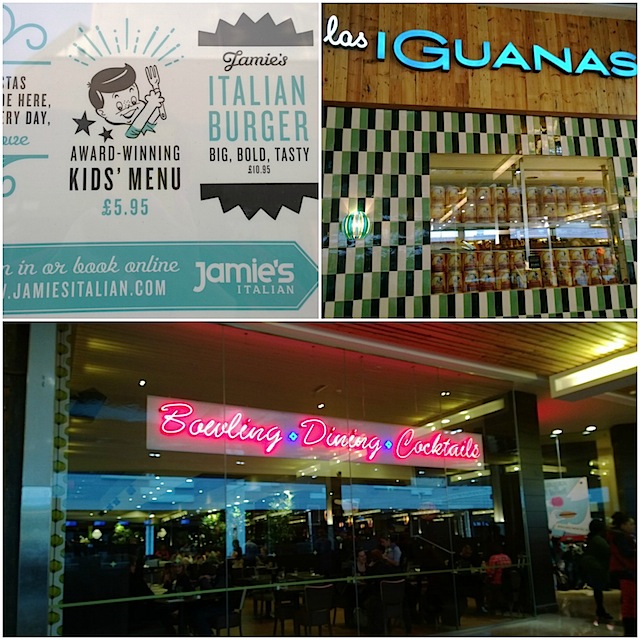 My other favourite offers in the We Are Dining booklet include:
Gourmet Burger Kitchen – lunch menu from £5.95*
Jamie's Italian – £12 set lunch menu* (because I've never managed to visit)
Las Iguanas – 20% off a la carte menu* (ditto)
Searcy's Champagne – Champagne lunch £10* (because you know I like my bubbles)
*offer availability may vary on different days of the week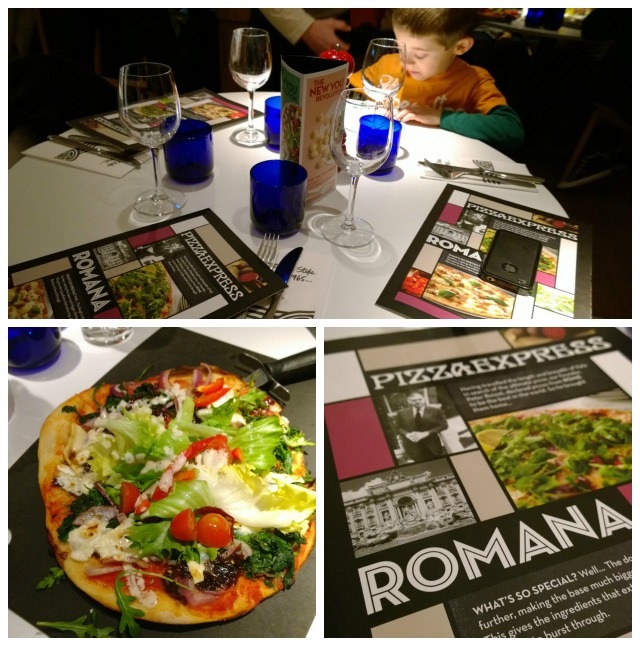 On this particular occasion we opted for Pizza Express whose We Are Dining offer is 20% off food from Monday to Thursday.
Given we would want to eat again later before our cinema visit, a Pizza Express less-than-500-calories leggera pizza with the hole in the middle filled with salad was the order of the day.
We took lots of pictures in Pizza Express but to do these justice I will be doing a separate review post in the next few days.
After lunch it was time for a spot of shopping. I headed to one of Westfield Stratford City's flagship stores, John Lewis and managed to spend nearly 2 hours in the kitchen and dining department alone. Decisions, decisions eh.
I fell totally in love with some red and white bakeware and then deliberated over which colour of tumbler to buy. The big question then was did I need a chocolate fountain and was Smurf the correct shade of KitchenAid to complement my kitchen?
You'll have to wait for a subsequent post to find out what I bought – I'm going to lay my dining table in a similar manner to my Debenhams Christmas tableware post (there isn't a Debenhams at Westfield Stratford City but there is one at Westfield London in White City).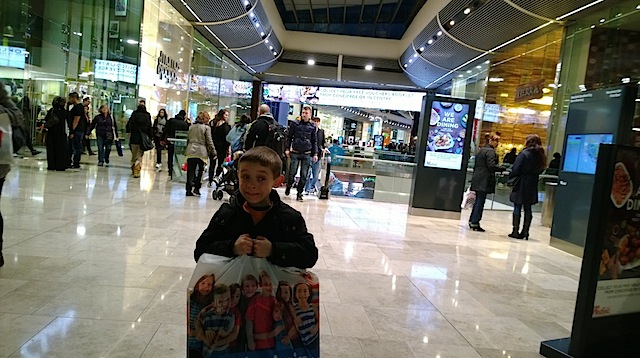 Ted scooted off with his daddy to visit their favourite shops. Our favourite sport at the moment is to set Ted upon unsuspecting t-shirted Apple Store staff and ask techy questions they don't expect from a six year old, like "Is Airport Express compatible with Tiger"?
My husband and Ted also looked at cameras in PC World, daft gadgets in Menkind and finally picked up some half price Hexbugs in The Entertainer. Ted is chuffed to bits as you can see.
At this point, despite being exhausted – I know, spending someone else's money is so tiring – we drove Ted and his Grandma back home with a pair of Marks and Spencer ready meals (my night off you know).
Time for quick collapse on the sofa in front of The Voice for half an hour before it was time to get back in the car for ROUND TWO.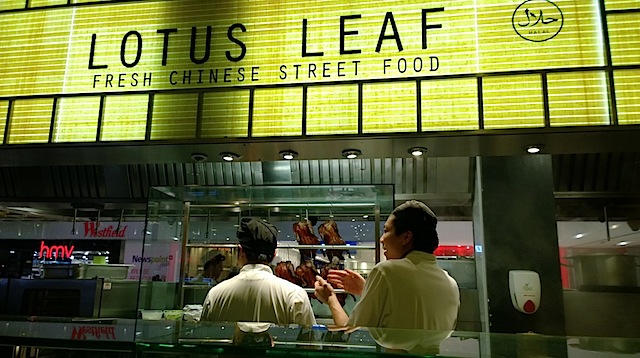 So we're back in the World Food Court on the top floor and the sight of an adept Chinese man making fresh noodles draws us to a new discovery, Lotus Leaf who as you see in the sign above serve fresh Chinese street food.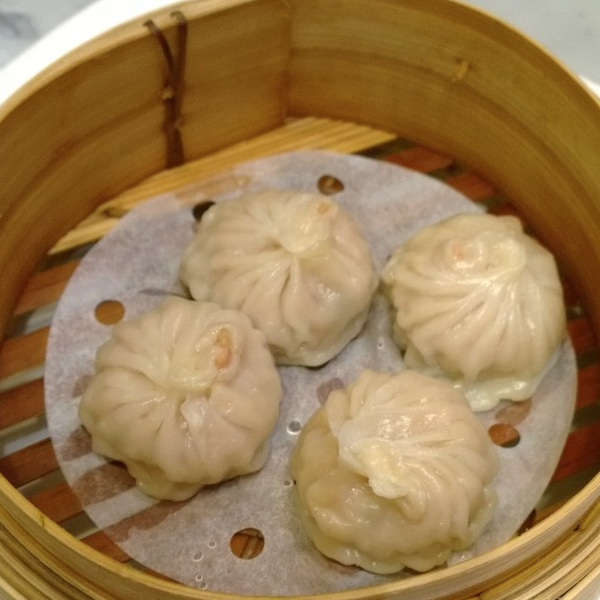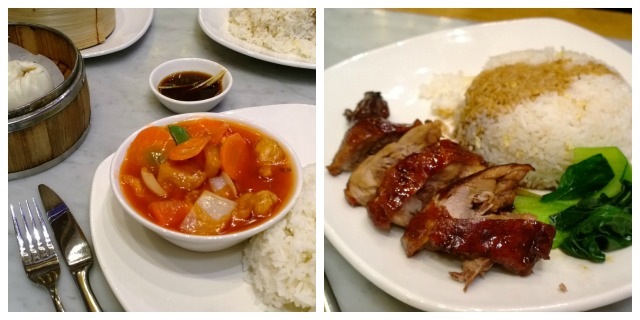 Lotus Leaf's We Are Dining Offer is £3 Taster Dishes – we were however surprisingly ravenous by now and opted for the normal size menu.
We had wontons (above), sweet and sour chicken and duck.  The food was ready very quickly and the World Food Court makes an ideal choice when you're due to go to the cinema.
Our food at Lotus Leaf was alright but if I'm honest, with all the choice at Westfield Stratford City, I'd be more likely to go elsewhere in future. My top choices in the World Food Court are mezze platters from Comptoir Libanais and noodle soups from Pho.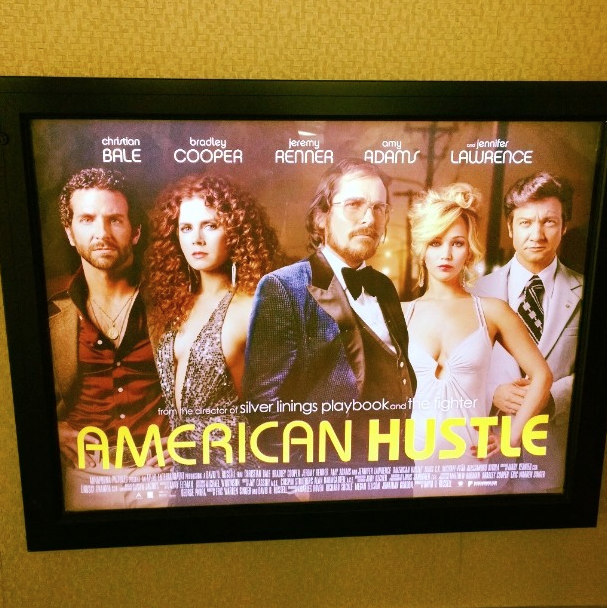 Our film pick of the evening was the multi Academy Award nominated American Hustle starring these folks above.
Our tickets came courtesy of the centre's Vue multiplex and were fabulous Xtreme Screen VIP seating tickets. Now I know some people will think £12.50 ish is way over the top to go to the cinema but we've booked these seats ourselves in the past and it's FABULOUS.
Vue's Xtreme is the height of two double decker buses, the surround sound is awesome and if you opt for VIP seating, you have stacks of leg room, a big ledge for your drink and popcorn. I've done the being cramped in fleapits next to strangers and standing up whenever anyone needs to get past and frankly I'm done with it.
American Hustle is a thrilling combination of Martin Scorsese's Casino with the humour and silliness of Ocean's Eleven. I didn't expect American Hustle to be so funny but there were a lot of laugh out loud moments and witty one liners. All five main leads give flawless performances but it's Jennifer Lawrence is a total scene stealer.
And did I mention the fashion? I bought a box of Amy Adams shade of auburn hair colour the very next day!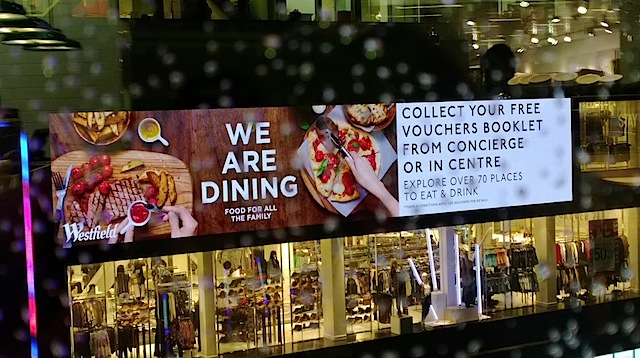 With massive thanks to Westfield Stratford City, Pizza Express and Vue for our brilliant day out "testing" pizza, shopping and cinema. It's a tough job but someone's gotta do it. You know I'll be back…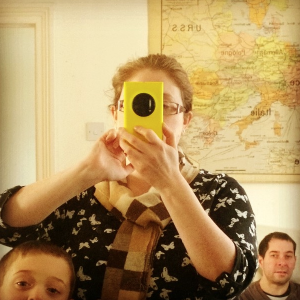 PS all pictures in this post were taken using the Nokia Lumia 1020 that I'm currently reviewing as part of my participation in the Microsoft Loop program. The camera on it is marvellous but I'll tell you more about the phone soon.