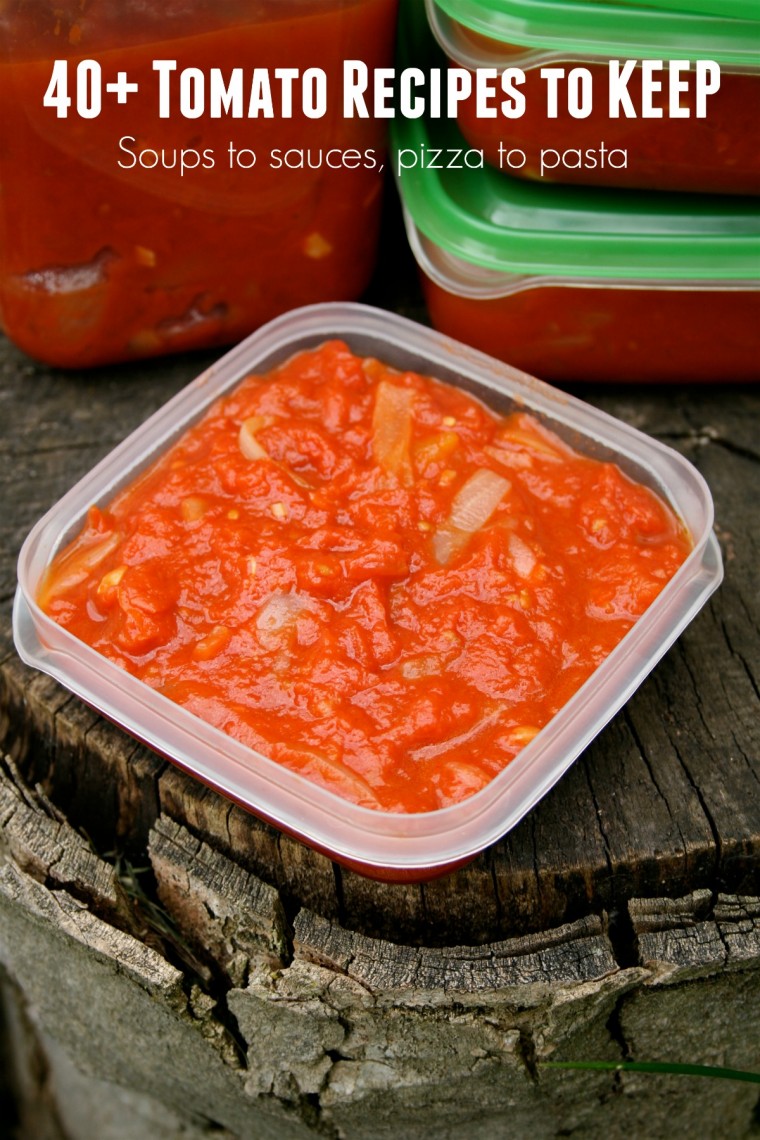 As well as Vegetarian Week 16-20 May 2016 also sees Tomato Week so here are 40+ tomato recipes from the Maison Cupcake archives and other British food blogging friends.
There's a bit of overlap between this list and the one I just compiled with 40+ vegetarian recipes but many extra pescatarian and carnivore tomato recipes in addition.
There are a wide variety of tomato recipes here using both fresh tomatoes, canned tomatoes, bottled sundried tomatoes in oil and tomato puree. One of my core recipes in the kitchen at home is my bulk batch tomato sauce (pictured above) originally based on a River Café recipe so look out for that below. It's extremely useful and I make a load of it at least every other week.
I have in the past grown tomatoes in the garden. Gardening is not my forte, I am a neglectful gardener who happens to have ridiculously fertile and forgiving soil borders facing west. But I feel I have enough to keep me busy indoors so delegate garden stuff to the husband. So more lately we've moved onto guerrilla gardening of bountiful yet attention deficit suffering raspberries we inherited from our former neighbour and gardening writer Martyn Cox. I miss growing tomatoes but they're SO needy and want watering all the time. Thank goodness you can buy them cheaply in tins. That's my excuse anyway.
Tomato Appetisers, Soups and Starters
Tomatoes have lots of versatility when it comes to starter dishes. From salads to soups and salsa, tomatoes are the backbone of all kinds of small dishes from home and afar.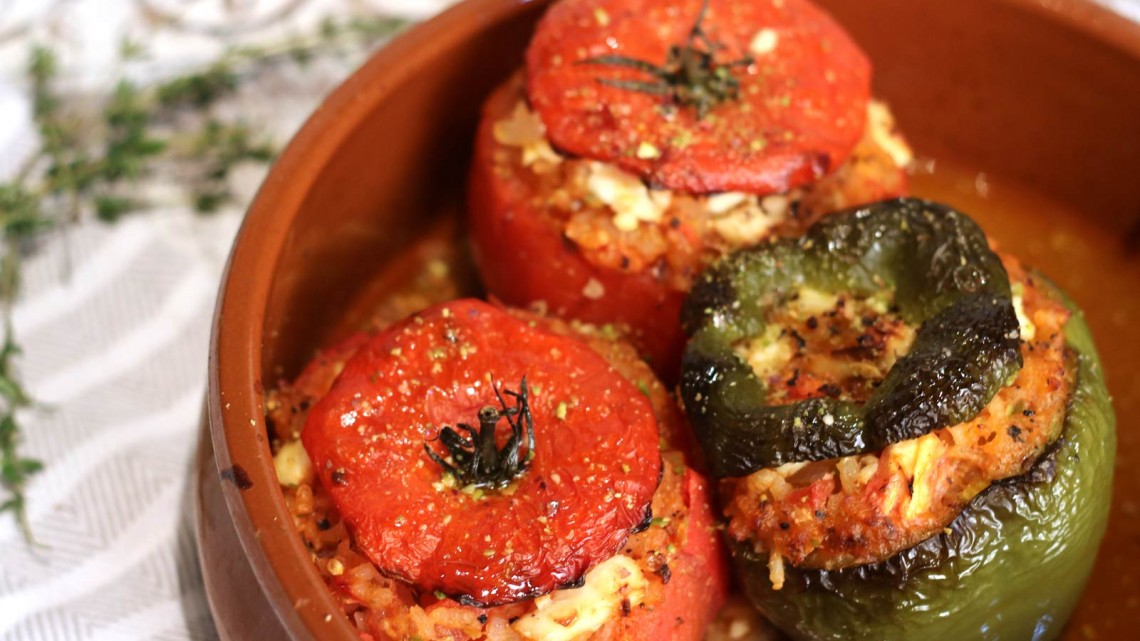 Gemista Greek Stuffed Tomatoes by Lovely Appetite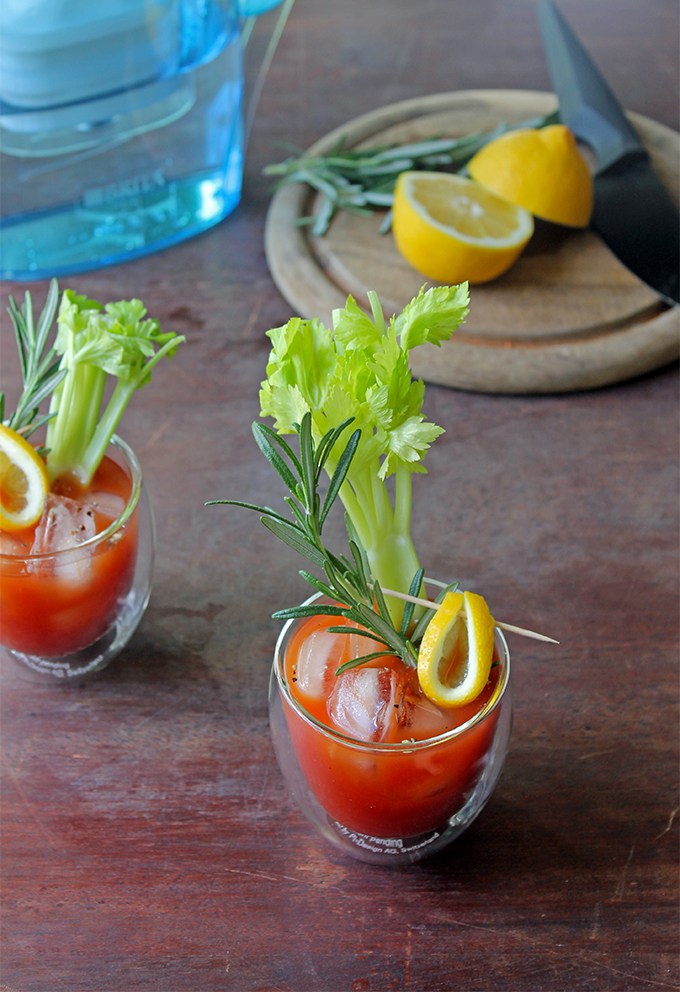 Wake Up Bloody Mary by Veggie Desserts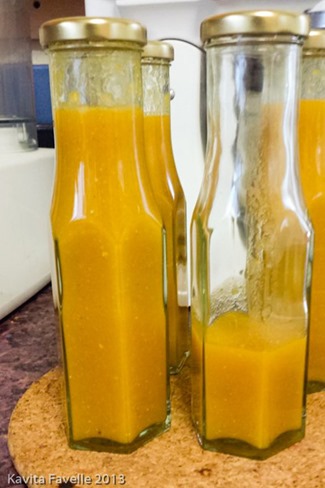 Grandfather's Spicy Tomato Ketchup by Kavey Eats
Recipe: polenta crust turkey burgers with heirloom tomato salsa
Tomato Side dishes
Cooked tomatoes can be a side dish on their own and indeed I often serve a dollop of my slow cooked tomato sauce upon other dishes whenever there's a batch in the fridge. Otherwise tomatoes can add flavour to rices, couscous and pulse dishes.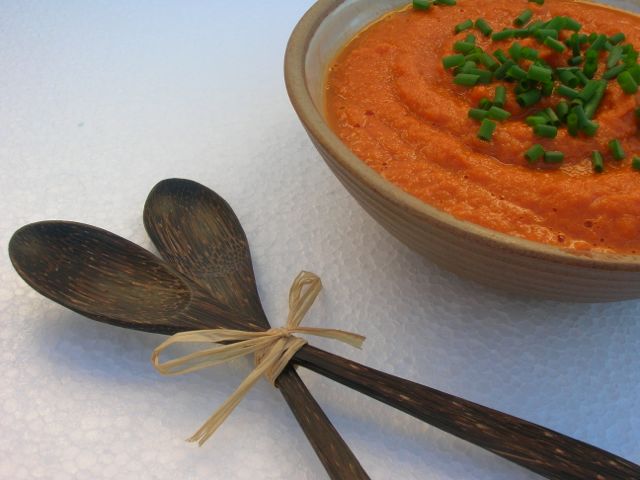 Tomato sauce with seaweed by Tin & Thyme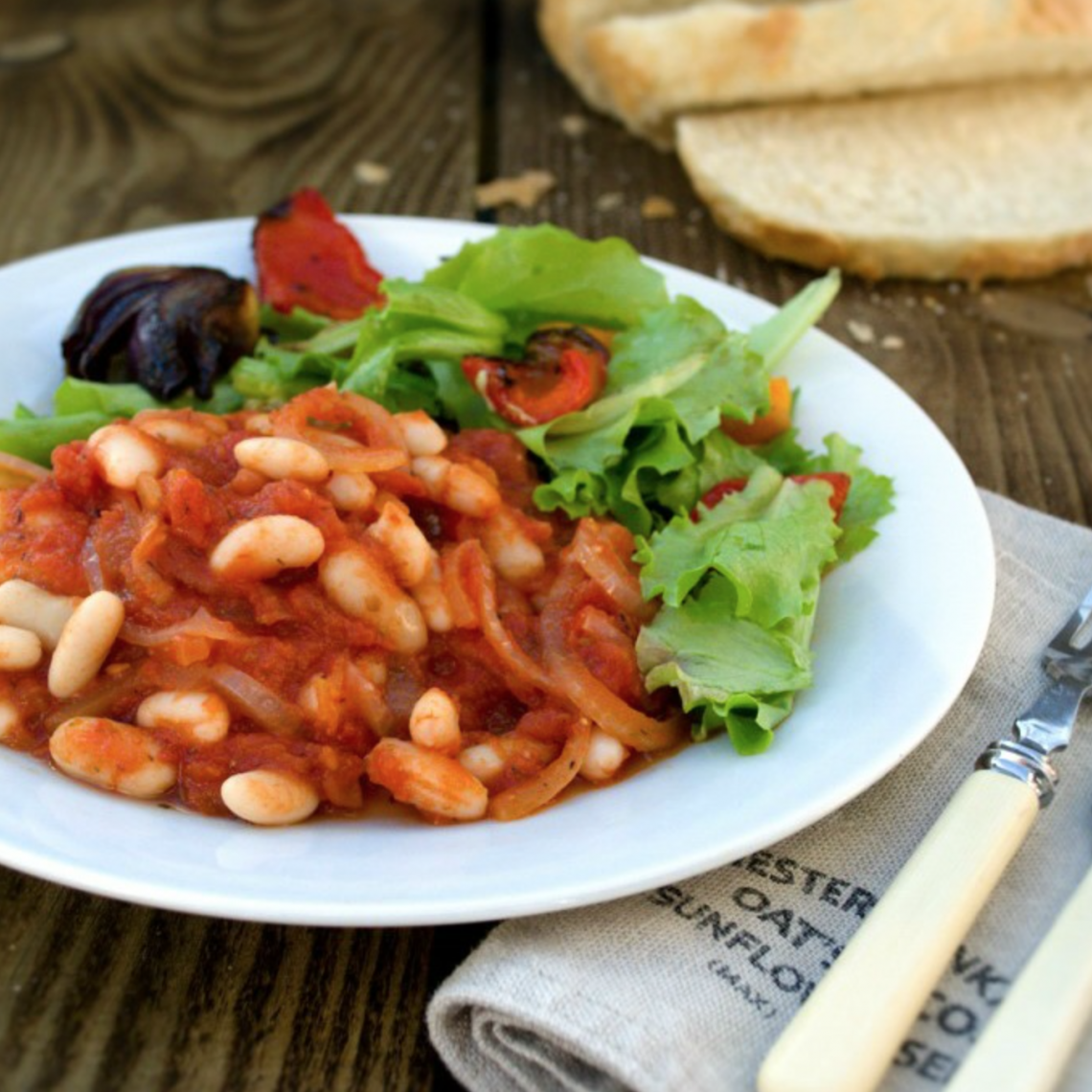 Rustic Greek Beans by Tinned Tomatoes
Baked tomato savouries
Tomatoes add fantastic depth to savoury pastries and muffins. Whether baked in a muffin or sitting in an eggy quiche, they're happy used centre stage or as a double act with other ingredients.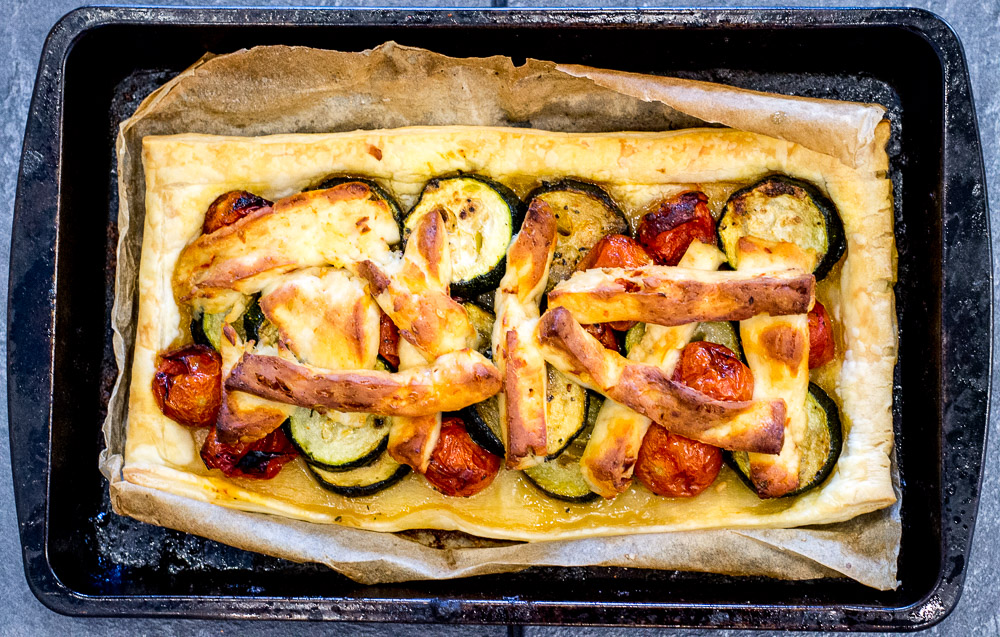 Courgette tomato halloumi tart by Planet Veggie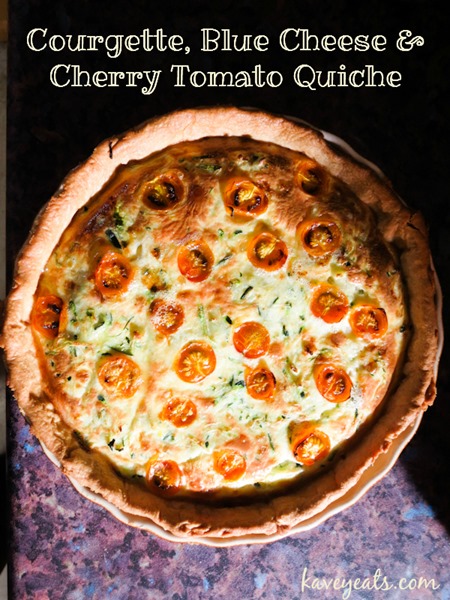 Courgette, blue cheese and cherry tomato quiche by Kavey Eats
Recipe: sun blush tomato mini pizzas with "Al Fresco Holidays"
Tomato Brunch Dishes
Tomato and eggs pair up as the classic brunch double act. If you've got eggs and canned tomatoes, you're never far from an easy storecupboard dish.
Tomato based main courses
Tomatoes are just as happy being the background chords to your foodie symphony. See how wonderfully they chime behind seafood, meatballs or pasta dishes.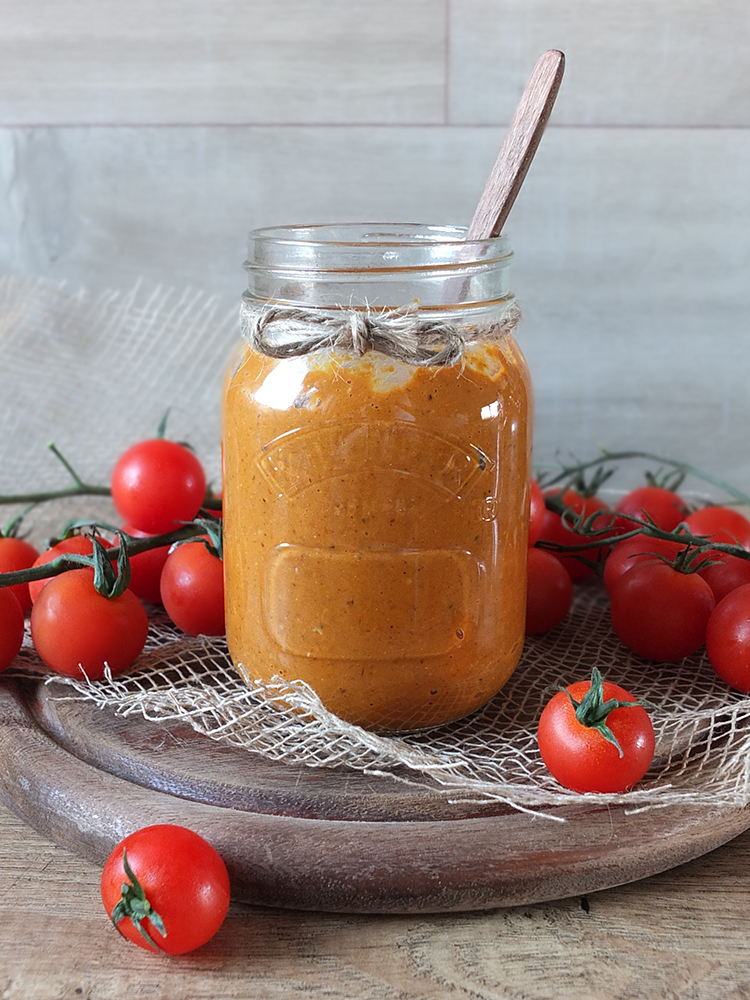 Quick Roast Cherry Tomato Sauce by Elizabeth's Kitchen Diary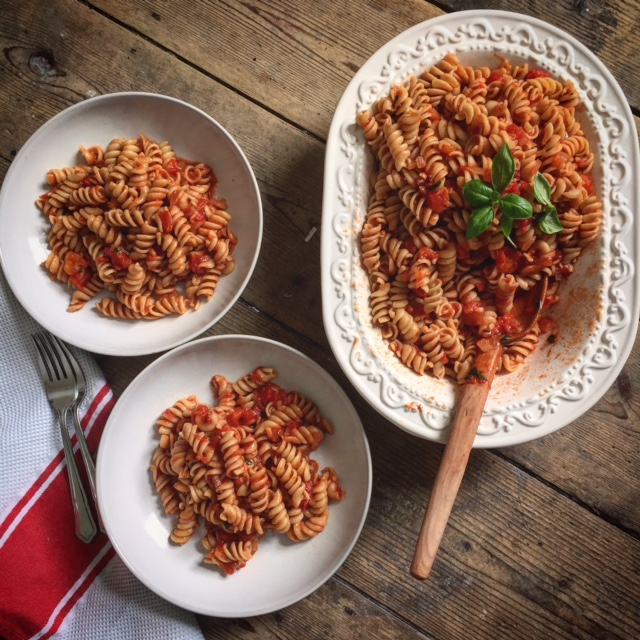 Tomato Pasta recipe by Lovely Appetite
Family filling ham and vegetable pasta bake (with Go Compare)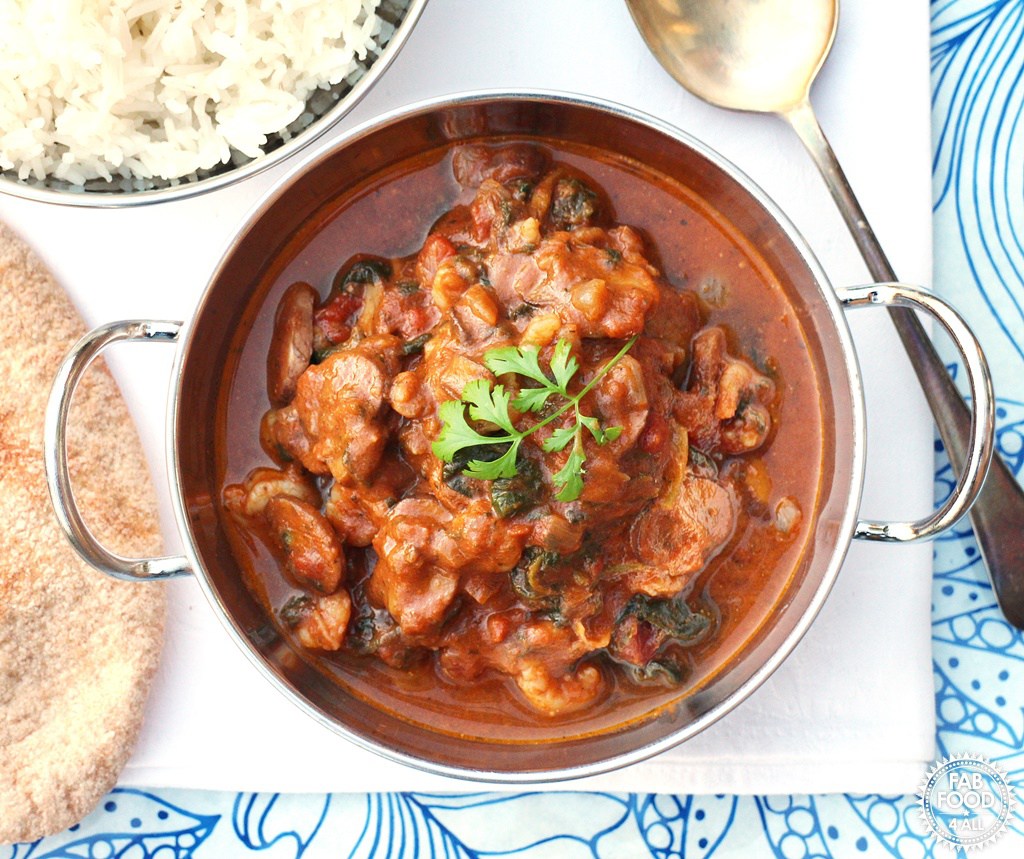 Prawn Mushroom Spinach Curry by Fab Food 4 All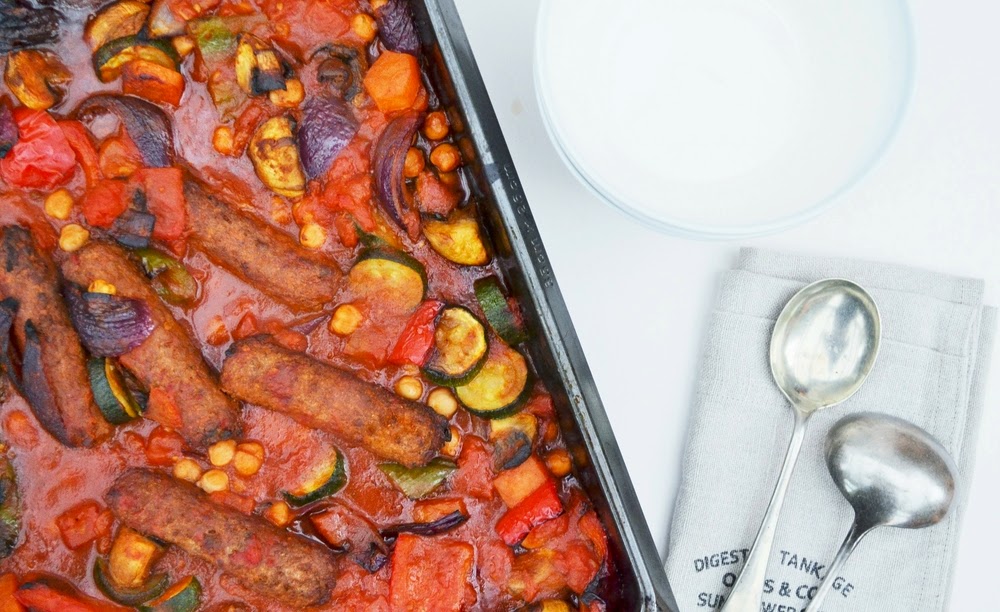 Roast vegetable, veggie sausage and chick pea bake by Tinned Tomatoes
Take a look also at my list of 40 vegetarian recipes for Vegetarian Week (which in the UK is the same week as Tomato Week!)